A few years back, juicing became a huge fad and many people tried the liquid diet to lose weight. While juices are great to detox and give your system a break, a diet that solely depends on them is not well-balanced or even recommended by nutritionists. However, the one-day juice detox is often suggested as a way to clean your gut, improve your energy levels and get rid of toxins accumulated in your body over time.


Fruit juices lack the fiber of the whole fruit as a lot of it is lost.  Photo Credit: iStock

When it comes to juices, there's ample room for creativity and innovation. You can make your own blends and concoctions. A plain glass of orange juice provides an ample dose of vitamin C, simple green juice with spinach and cucumber makes for a refreshing detox drink and the popular apple, beetroot and carrot combination is known to be effective in weight loss. However, there is this ongoing debate on whether fruit juices are healthier or vegetables juices.

A general suggestion for juicing is to follow the 90/10 rule which means 90% of your ingredients should be vegetables and 10% should constitute of fruits to add natural sweetness and flavour to your drink. The reason is that fruits contain high amounts of natural sugar in the form of fructose. It is important to know that fruits in any other form – be it juice or dried - tend to contain higher sugar as it gets concentrated. Also, most fruit juices lack the fiber of the whole fruit as a lot of it is lost while juicing and therefore, may not be as healthy as you think.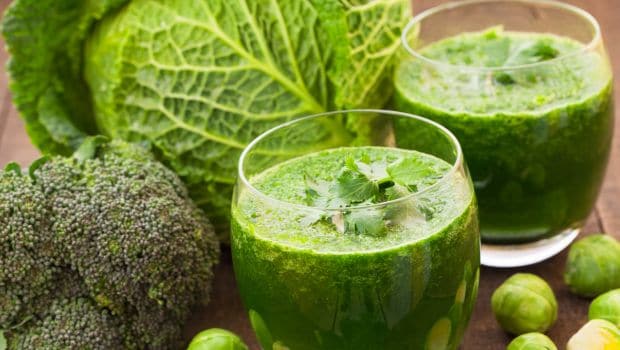 Vegetables are definitely healthier than juicing them. Photo Credit: iStock

A lot of health experts agree that the fruit juices can cause sudden spikes in your blood sugar levels and therefore, diabetics should have them in moderation. Nutritionists even advice to avoid fruit juice for breakfast as it will only contain carbs, fiber and lots of concentrated sugar with barely any protein and can increase your hunger even before you're ready for lunch. A good way, perhaps, would be to blend a thick smoothie or milkshake with milk or yoghurt, nuts, oats and some fresh fruits.

As far as vegetable juices are concerned, juicing your veggies can give you a whole lot of variety that you may not be able to eat in a single meal. Some people may dislike eating vegetables and therefore, a part of their daily intake of veggies can be had in the form of a wholesome juice.  Carrot juice, beetroot juice and spinach are all great options, if you want to skip them in your salad. However, the case of low fiber remains the same. Whole vegetables are definitely healthier than juicing them, but you can lap up a glass or two occasionally to keep yourself active and hydrated.
Moreover, vegetables tend to be more alkalizing in nature than fruits and this helps to maintain the ph balance in your stomach that contributes to optimal health and also stabilizes your bodily fluids. Fruits, especially citrus ones, tend to be more acidic and an acidic environment in your gut is more vulnerable to disease.

According to Dr. Anju Sood, "Vegetable and fruit juices both impart equal vitamins and minerals. But if you are look at it in terms of the sugar content, then definitely vegetable juices are healthier as they contain less or zero sugar but fruit juices contain a lot of sugar. Both can be taken on daily a basis as long as they are a part of a well-balanced diet. For kids, particularly, I will recommend fruit juices as it can give them a great energy boost."

Adding to this Dr. Shalini Manglani shares, "An ideal combination would be vegetable juice with a piece of fruit in it to add just the right amount of sweetness. You can try a version with apple, beetroot and celery or the Green Horn made with apple, bottle gourd, cucumber and ginger."

It is, of course, best to eat one's vegetables and fruits rather than drink them, but if you'd like to add juices to your diet, make sure you add back the pulp which actually contains most of the fiber of the fruit or vegetable.


Source : http://food.ndtv.com/food-drinks/fruit-juice-versus-vegetable-juice-which-one-is-healthier-1776104
Related Items: